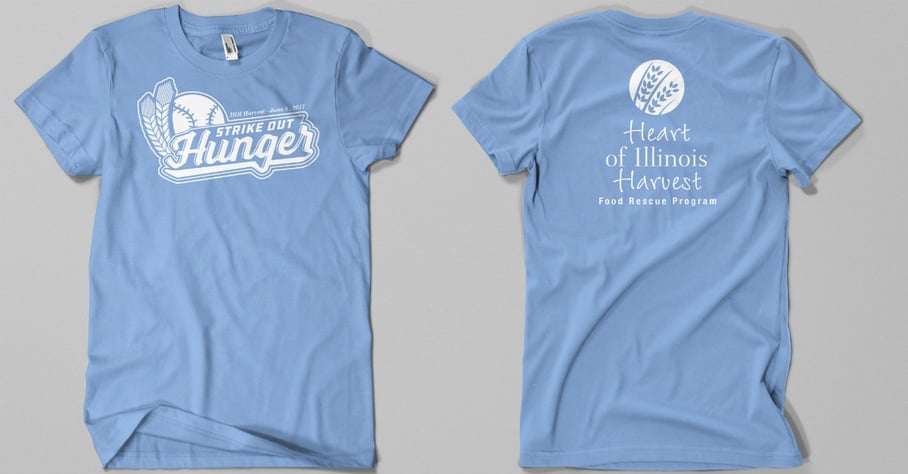 Promotional t-shirts have a bad reputation. They're viewed as a one-off, something to be handed out and worn on a single occasion before being buried at the bottom of a dresser drawer. Or, maybe worse, promotional tees get worn during dirty jobs. All of the effort that you put in is for naught. The apparel you invested in is covered in lawn clippings, paint, or whatever was stuck in the gutters. That can lead to hurt feelings. It can also lead to a warped sense of the value of designing and printing a promotional tee. We've taken a different approach over the years - pairing amazing design with high quality apparel. It's sweet redemption for the promo tee.
SEE ALSO: Download our brochure and see how Platt's Printing prints YOU
Here are a few things you'll want to consider before you order promotional apparel:
A promotional tee can be a fashion piece
It's true! It's understandable if you can't picture it. Many businesses and groups opt for rushed design and poor quality apparel, following a 'quantity over quality' thought process. But that's what gives promo tees their bad rep. They're not seen as legitimate apparel. After the event has passed or after the giver of the tee is out of sight, it's balled up and forgotten about. That does a disservice to the time and energy that goes into the process of designing and printing apparel. That's why every promo tee can and should double as a fashion piece. It's better for those wearing it and those who unleash it into the world.
It's all about design
We've always placed a premium on design. It's what separates printed materials (*air being let out of a balloon sound effect*) and printed materials (*trumpet trio sound effect*). Whether it's signage or vehicle wrap or apparel, great printing starts with great design. For promo tees, consider an all-over print or a wrap-around print. Being daring with your print choices will give your promo tee a high-fashion look. It will stand out in a good way and more people will wear your tees more often. That's a great way to promote your brand, your event, or whatever you need to spread the word about.
Aim for impressions
If your promo tee looks cool, it's going to be worn more often. That drives the value up of having them printed in the first place. You should be aiming for impressions. It's more valuable to print great designs on high quality tees than it is to slap your logo on thousands of low quality tees. The former will be worn in public, at parties, at events, and around town. The latter is going to be worn exclusively during at-home wing eating contests. The former is going to be seen more often and that's an investment that gives you better a return.
Don't let your promo tee live at the bottom of a drawer. Work with us and design a high-fashion promo tee that can be worn anywhere. With unique printing styles and top notch design, your tee will be a go-to instead of a last resort. That will boost your ROI and help ensure that whatever you're promoting is a success!
Plan the perfect fundraiser with our Strategy Guide Book: